MacGilliossa
MacGilliossa is a Celtic band from Florida. The name means 'Son of the servant' in Gaelic.
The band's leader is Paul Macleish, who was born on the Scottish Border and raised in Edinburgh and Dundee. Paul plays bagpipes, guitar, Irish Bouzouki and Irish whistles.
'KT' Parker is a classically trained violinist and violin teacher. KT has a passion for Scottish and Irish fiddle music, and has been playing the violin since she was 5 years old.
Abi Eye is the percussionist of the band. Abi has been playing Djembe drums for over 20 years as well as the Irish Bodhran and other percussion instruments.
For more information please visit their website at MacGilliossa.com.
2016 Entertainment Schedule
Sat                          Stage 2                 10:00 and 2:15 and 4:15
Sun                        Stage 2                 11:00 and 2:00 and 4:00
A major portion of our annual funding comes from our guests in the form in Individual Sponsorship. Please consider joining this select goup of visitors.
CLICK HERE to Check out the detailed benefits of Sponsorship
We are VERY happy to know that you are anxious to purchase your 2017 Tickets and Sponsorship.
Tickets for the 2017 Stone Mountain Highland Games will be available soon. Please check back later to purchase Tickets and Sponsorships.
Highland Dance Competition
Highland Dance forms for the 2017 games can be accessed by clicking on the link below. Entries must be postmarked by October 6, 2017. After that, late entries must include late entry fees.
Highland Dance page.

Send questions to:
highlanddance@smhg.org.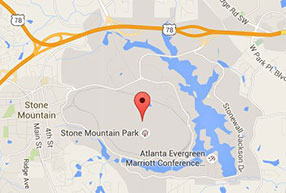 Directions to Stone Mountain Park