Accommodations
Host Hotel
We are happy to announce our return to the Hilton Hotels (Atlanta Northeast). The "Castle on the Hill" will again be our Host Hotel for 2022.
Special room rates, starting at $119.00 per night, have been arranged for this event. Click on the image below to book your stay at the Hilton and enjoy all the fun and excitement at the Host Hotel!

5993 Peachtree Industrial Blvd.
Norcross, GA 30092-3416
(770) 447-4747
Remember that all of the official events that are held outside of the Stone Mountain Park will take place at the Host Hotel.
Other accommodations inside Stone Mountain Park include: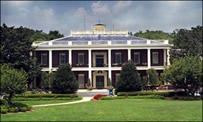 Stone Mountain Inn (by Marriott)
1058 Robert E. Lee Dr.
Stone Mountain, GA 30083
(770) 469-3311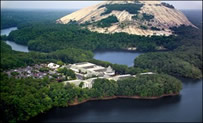 Evergreen Marriott Stone Mountain Resort
4021 Lakeview Dr.
Stone Mountain, GA 30083
(770) 879-9900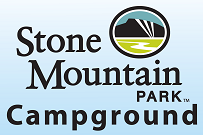 Stone Mountain Park Campground
PO Box 778
Stone Mountain Park, GA 30086
(770) 498-5710
Our 2022 Corporate Sponsors