Colin Grant-Adams' stimulating stage performance, fine guitar work and stirring vocals make him one of the most popular and versatile Celtic musicians in America today. His repertoire ranges from the traditional music of Scotland, Ireland and bluegrass music of America, to his highly acclaimed original compositions included on his eight recordings.
Colin performs in folk clubs, festivals and concert venues across Great Britain, Europe and the United States. His performance is delivered with a touch of humor, mystical stories and sing-along songs leaving the crowds asking for more.
Colin captivates the audience's heart, mind and soul.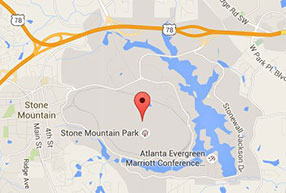 Directions to Stone Mountain Park
Stone Mountain Park
1000 Robert E. Lee Blvd
Stone Mountain, GA. 30083